Hager Switch Disconnector Incomer - Metal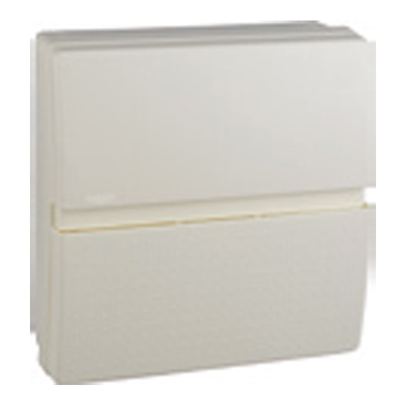 The Hager consumer unit has been designed to fit in today's home environment, the units colour and form have been designed to complement and integrate into its surroundings.
These switch isolator consumer units are supplied with a suitably rated Main Switch isolator which is factory installed. When populated with correctly rated RCBOa these Hager consumer units allow for total isolation of circuits and are the best choice to acheive a 17th edition installation and avoid nuisance tripping.
Provided with multiple cable entries / knockouts on the top, bottom and rear of the unit.
IMAGE

DESCRIPTION

Enclosure Size

PRICE

BUY

VH201 - 1 Way 63A Switch Disconnector Incomer

110 x 180 x 94

1

Price: £ (inc. VAT)

VH202 - 2 Way 63A Switch Disconnector Incomer

110 x 180 x 94

2

Price: £ (inc. VAT)

VH104 - 4 Way 100A Switch Disconnector Incomer

240 x245 x 105

3

Price: £ (inc. VAT)

VH106 - 6 Way 100A Switch Disconnector Incomer

240 x245 x 105

3

Price: £ (inc. VAT)

VH108 - 8 Way 100A Switch Disconnector Incomer

310 x 245 x 105

4

Price: £ (inc. VAT)

VH110 - 10 Way 100A Switch Disconnector Incomer

310 x 245 x 105

4

Price: £ (inc. VAT)

VH114 - 14 Way 100A Switch Disconnector Incomer

380 x 245 x 105

5

Price: £ (inc. VAT)

VH116 - 16 Way 100A Switch Disconnector Incomer

490 x 245 x 105

6

Price: £ (inc. VAT)

VH120 - 20 Way 100A Switch Disconnector Incomer

490 x 245 x 105

6

Price: £ (inc. VAT)