Hager Split Load 100A Switch plus Twin RCCB Incomer - Metal Plain Door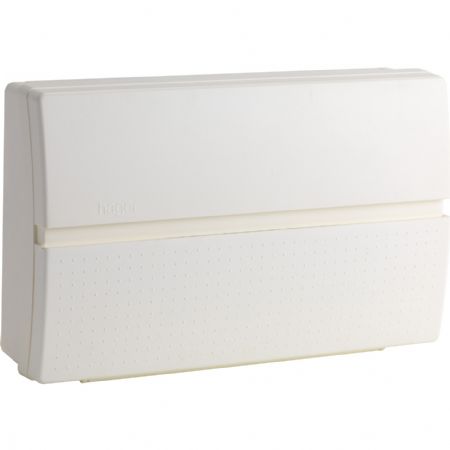 Insulated and metal, split load and configurable enclosures, 1 row from 10 to 16 modules.
Surface and Flush mounted enclosures, with a rigid chassis, housing a Switch Disconnector and RCCB.
Supplied with marking labels, busbar and instructions.
| | | | | |
| --- | --- | --- | --- | --- |
| IMAGE | DESCRIPTION | Enclosure Size | PRICE | BUY |
| | VH755H1 - 10 Way Split Load 5+5 100A Switch 2 x 63A 30mA RCCB | 5 | Price: £ (inc. VAT) | |
| | VH766H1 - 12 Way Split Load 6+6 100A Switch 2 x 63A 30mA RCCB | 5 | Price: £ (inc. VAT) | |
| | VH712C1 - 12 Way Split Load Configurable 100A Switch 2 x 63A 30mA RCCB | 6 | Price: £ (inc. VAT) | |
| | VH714C1 - 14 Way Split Load Configurable 100A Switch 2 x 63A 30mA RCCB | 6 | Price: £ (inc. VAT) | |